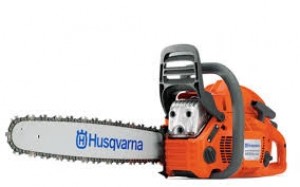 Product Information
Husqvarna 455 Rancher
The 455 Rancher is an ideal saw for landowners and part-time users who require a high powered, heavy-duty and responsive workmate for all cutting conditions. It combines the best characteristics of its predecessor with new, facilitating technology and ergonomics.
***Please give us a call to do an order over the phone or for shipping quotes***
Phone # 413-664-7111
18" Bar and chain $439.95
20" Bar and chain $449.95
Specifications for the 455 Rancher
Lubricant
Oil tank volume
0.68 US pint
Oil pump capacity Max
17 ml/min
Oil pump capacity Min
6 ml/min
Dimensions
Weight (excl. cutting equipment)
12.8 lbs
Equipment
Recommended bar length, max
20 in
Recommended bar length, min
13 in
Chain pitch
.325", .325" / 3/8"
Chain speed at max power
65.6 fts
Chain speed at 133% of maximum engine power speed
87.27 fts
Vibration
Equivalent vibration level (ahv, eq) front handle
3.4 m/s²
Equivalent vibration level (ahv, eq) rear handle
4.5 m/s²
Overall dimensions
Weight (excl. cutting equipment)
12.8 lbs
Sound and Noise
Sound pressure level at operators ear
104 dB(A)
Sound power level, guaranteed (LWA)
114 dB(A)
Sound power level, measured
112 dB(A)
Engine
Cylinder displacement
55.5 cm³
Cylinder displacement
3.39 cu.inch
Maximum power speed
9000 rpm
Fuel tank volume
0.93 US pint
Spark plug
Champion RCJ7Y, NGK BPMR7A
Fuel consumption
470 g/kWh